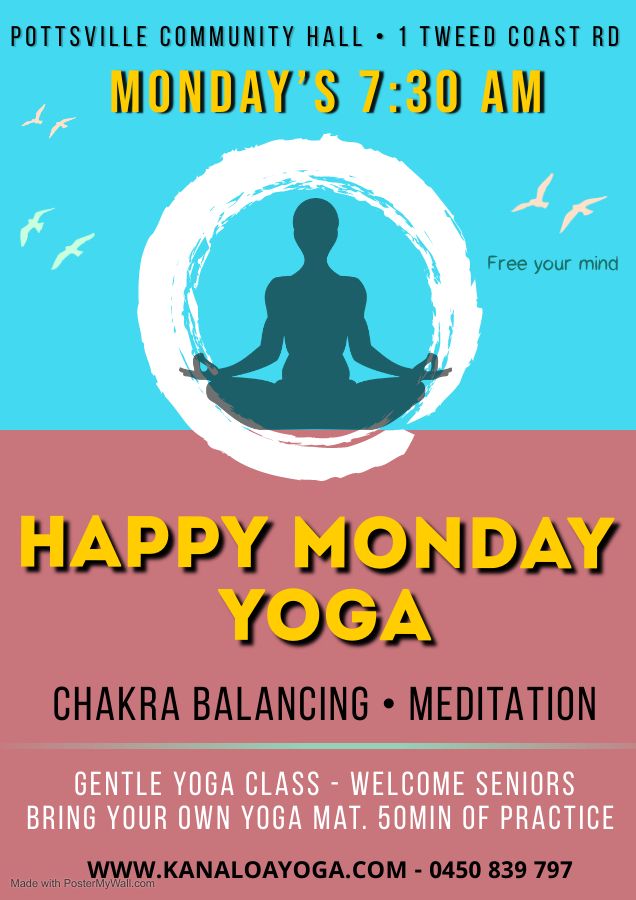 Welcome to Happy Monday Yoga Class.
Join us Every Monday Morning 7:30am to 8:20am at Pottsville Community Hall, NSW.
This Class is Hatha Yoga Flow, Gentle practice for 50 min. Open Level. Including Pranayama, Kriyas, Asanas, Mudras and Meditation.

To book please by E-mail: kanaloayoga@gmail.com
Contact Number: Natalia - 0450 839 797
Local: 1 Tweed Coast Rd, Pottsville NSW 2489
50 min Session: AU$ 10.00 / Seniors Concession 5.00

Remember to check Before Class in the website page. Bring your own mat, towel, cushion and water bottle.
Any question let us know.
Happy to help you.






🙏🏻Namaste