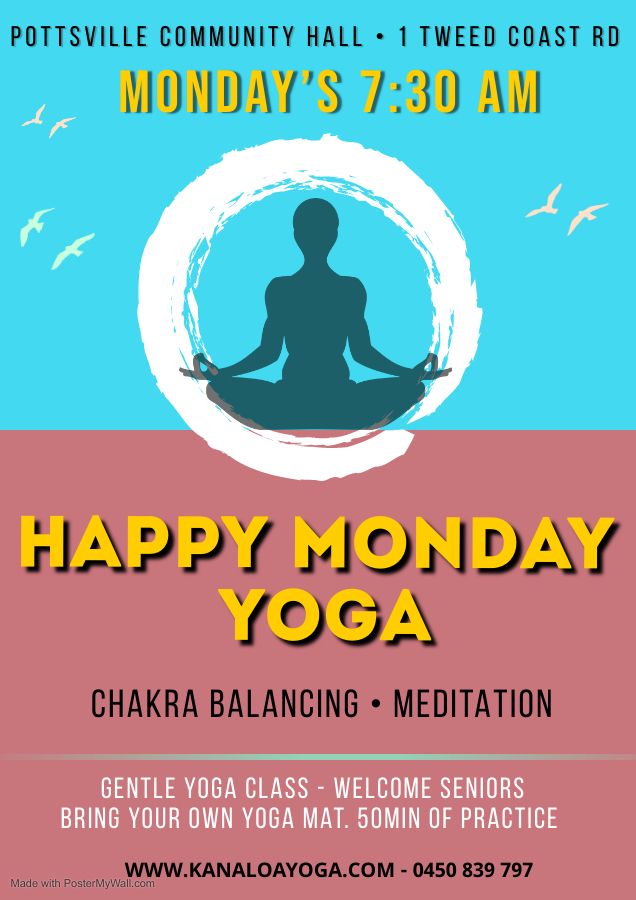 Yoga and Meditation Class Open Level.
Join us Every Monday Morning 7:30 am to 8:20 am at Pottsville Community Hall, NSW.
Bring your own mat, towel, cushion and water bottle.
If you do not have the props, just let us know that we can provide it for you.
To book please by E-mail: kanaloayoga@gmail.com
Contact Number: Natalia - 0450 839 797
The first class is FREE.
This Yoga class is a Great way to start the week happy, calm and healthy.
Any question let us know.
Happy to help you.
🙏🏻
Namaste